Our experienced and talented dental team is committed to working with you and your family to create a comfortable, stress-free, and rewarding dental experience every time you visit our practice. We are pleased to welcome you and your family, and we look forward to working with you.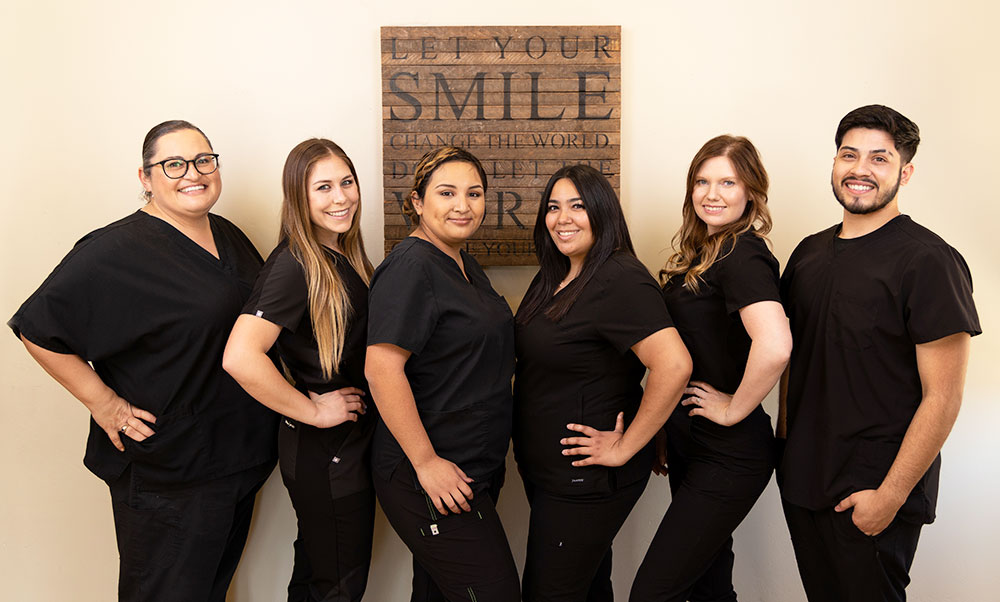 ---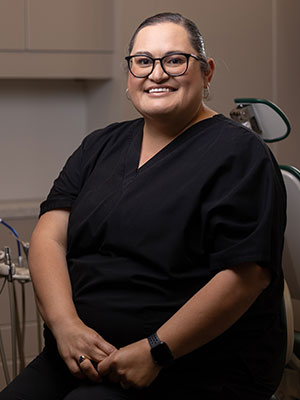 Andrea
Office Administrator
Hi, I am Andrea Chavez, the Office Manager at Park Ave Smiles for 18 years, I have met so many wonderful patients and families in my time here. I strive to give all our patients exceptional service and care.
I am a mother of two, Sebastian (9) and Genevieve (7), and married to my best friend, Greg for over 15 years. In my spare time, I love cooking and watching my son play sports.
---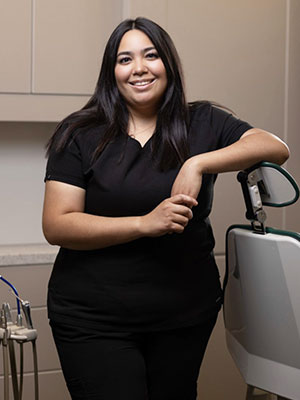 Ranessa
Dental Assistant
Hi there! My name is Ranessa and I am one of the dental assistants here at Park Avenue Smiles. I'm currently in the process of receiving my RDA license which I am super excited about!
In my free time, you can always find me with my family or chasing down my two-year-old son Maverick. I hope to see you in our office soon!
---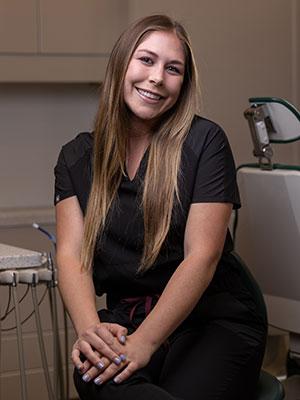 Carli
Registered Dental Hygienist
Carli has been passionate about oral health ever since she was little. In fact, she told her mom she wanted to be a dental hygienist at the age of 5. After receiving her Bachelor's Degree in Public Health Science, with a minor in biology, from Santa Clara University- Carli graduated from dental hygiene school in December of 2020.
As a registered dental hygienist, Carli loves all things teeth and values the time spent with patients in her chair. When not in the dental office, Carli enjoys instructing Pilates classes, making plans with her close friends and family, and eating peanut butter.
---
Melody
Dental Hygienist
Melody has been in the Dental Hygiene field since 2020. She graduated from San Joaquin Valley College in Visalia, CA. Melody loves teaching and educating everyone around her about Dental Hygiene.
She was born and raised in Orcutt and is a proud U.S. Navy Veteran who sailed the seas to the Middle East and back. She and her fiance together have two fur babies, Nash and Cinch. In her downtime Melody enjoys being around her family and friends, cooking/baking, and trying new coffee shops.
---
Hosbaldo
Dental Assistant
Hi! My name is Hosbaldo Valles and I've been a dental assistant here at Park Avenue Smiles since May 2021, and have loved it here since! In my free time, I enjoy hanging out with friends, watching sports, or even playing some video games.
At home, I have a beautiful and energetic Siberian Husky, alongside her two best friends who happen to be cats. In the Fall of 2022, I plan on furthering my education by obtaining my bachelor's degree, to get me one step closer to becoming a Dental Hygienist!
---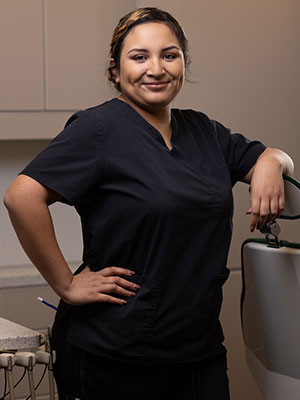 Stefani
Dental Assistant
Hello, my name is Stefani Ann Murguia. I am 23 years old. I was born and raised here in Santa Maria. I am a mother of two girls, Layla and Lavette. I was working as a customer service representative for about 5 years and I absolutely love helping people.
I am fairly new to the Dental Industry, being an assistant here for almost a year now. Doctor Baldiviez has allowed me to spread my wings and expand my knowledge here at her office. In a short amount of time, I have learned both the front and back of the office.
My goal here is to make sure our patients' questions and concerns are met in a professional manner. I look forward to expanding my knowledge even more throughout the upcoming years here at Park Avenue Smiles.